Looking for a hypnotherapist that knows HOW to help you?
What you need to know
Here are the top 5 things you need to know, before deciding on the right hypnotherapist for you:
1. What are their qualifications
2. Are they a member of an association
3. What is their area of expertise
4. Can they show results achieved by their clients
5. Do they work from home or an office
My area of expertise
I excel at treating the emotional matters of the heart.
You see, we are emotional beings, and we do what we feel like doing. Not what we know we should be doing.
That's why it is important to work on the emotional level and change the way you feel about things.
For example, wanting to be slim, fit and healthy. But you can't seem to stop eating big portions of unhealthy food. You can't seem to get motivated to exercise.
I get it. Sheer willpower runs out after a couple of weeks. Then you are back where you started. This cycle is frustrating.
Change how you feel about eating right and being more active. Then you naturally want to make better choices for yourself.
The people I treat fall into either one (or sometimes both) of these categories:
1. Too much behaviours. Smoking. Gambling. Eating too much. Drinking too much, etc. Compulsive behaviour or bad habits that are hard to break.
2. Too little behaviours. Avoiding situations that feel uncomfortable. Anxieties, fears, phobias that are holding you back from living a normal life.
Typical results achieved by my clients who have completed my program are:
• Positive mindset
• Clearer thinking, and better decision making
• A greater understanding of yourself
• Feeling in control
• Better able to cope with life's challenges
• Confidence to do the things you have always wanted to do
• More motivation to do what you know you need to do
• Empowered to make a change in your life
My qualifications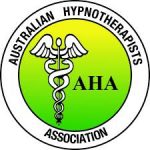 I'm a member of the Australian Hypnotherapists Association (AHA). As a member, I need to continue my ongoing professional development. That means that I am keeping up to date with the latest treatments available. Also, you may be able to claim a rebate from your private health insurance. So check with your private health insurer to see if you're covered.

I studied at the Academy of Hypnotic Science here in Melbourne. A government-accredited provider of Clinical Hypnotherapy training. And I graduated at the top of my class, awarded with the High Achievement Award.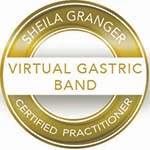 The Virtual Gastric Band Program. This is a remarkable weight loss program. Pioneered by Sheila Granger in the United Kingdom. This system utilises the concept of a 'Virtual' Gastric Band and clinical hypnotherapy.
I went on to further my studies from America. I trained with the Banyan Hypnosis Center. There I qualified as a Master Hypnotist, and 5-PATH and 7th Path practitioner.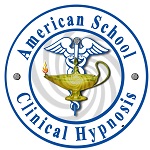 I am also qualified in treating Chronic Pain. Through the American School of Clinical Hypnosis.
Awards I've won
I graduated at the top of my class at the Academy of Hypnotic Science with the High Achievement Award. Here I am receiving that award from Dr Steve Carey, PhD. The Principal of Academy of Hypnotic Science, Australia's biggest trainer of Clinical Hypnotherapists.
Word of Mouth Service Award 4 years running. This award is only awarded to the top 5% of businesses and is entirely based on customer feedback. This really is the best kind of endorsement I can get.
Word of Mouth is the No 1 business review site in Australia. A user-generated directory where people share their experiences. Both good and bad. Word of Mouth helps thousands of people find awesome businesses and services. And avoid the dodgy ones. Here's a link to my WOM profile, check it out.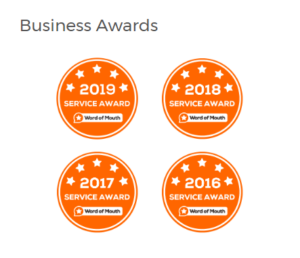 How I work
I use insight based therapy. The process I use is designed to address the heart of the issue. Ending internal conflict or self-sabotaging behaviour. And gives you the life you want.
I learned this system at the Banyan Hypnosis Center in America. Where I gained my Master Hypnotist qualifications.
This system of hypnotherapy is the reason why I get amazing results for my clients. In 6 short weeks, my clients experience rapid personal transformation. Providing you with greater self-awareness.
And because it is an insight based therapy, the changes are permanent.
In effect, we are running an anti-virus software for the mind. Removing or updating the old programs. Re-programming the subconscious mind to think and feel differently. Making the change feel easy and natural.
How my personal journey lead me to become a Hypnotherapist
I began my working life in the corporate world. I was a Quantity Surveyor. Working for a large Australian building company.
This job took a toll on my emotional, mental and physical health. And I ended up with anxiety, depression and chronic headaches.
This experience has equipped me to help those in the corporate world manage their stress. Because I understand. I have been there myself.
You see, I'm a recovering stress head and perfectionist. I have suffered from the physical, mental and emotional effects of chronic stress.
The traditional medical model let me down. And my personal journey towards health and happiness led me towards complementary therapies.
I tried everything under the sun to get back in control of my health. Nothing worked. That was until I used hypnosis. And speaking from personal experience, it works.
That is why I am so passionate about what I do. Because I know it works. It worked for me and it has worked for hundreds of my clients.
Providing you with the best service
I am serious about helping people achieve their goals. And I pride myself on delivering the very best service to you.
For me, hypnotherapy is my full-time profession and not just a hobby. I want to make you feel comfortable.
It's very important for me to work in a professional setting. So I choose to work from an office. My office is in the Wilson House building. It is safe, comfortable and conveniently located in the heart of Berwick. Wilson House is becoming known as the health and wellness centre of Berwick. Here you will find a wide range of complementary therapies such as Naturopathy, Myotherapy, Remedial Massage, Counselling, Psychology and of course Hypnotherapy.
If you are shopping around, keep this in mind. Most hypnotherapists actually work out of their home.
I'm here to help you
So, if you're struggling, stressed out and overwhelmed. And you're wanting to feel like your old self again. Then you've come to the right place.
I'm going to help you – be the best – YOU can be.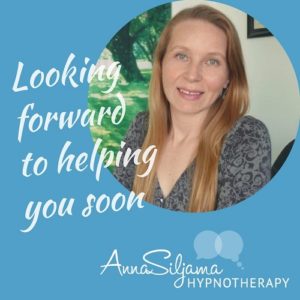 FREE Consultation
Before booking anyone in for one of my programs, I do a FREE 20-minute telephone or online video consultation to find out if hypnosis is right for you. As I am in session most of the day, I may not be able to answer the phone, so to avoid phone tag, I recommend scheduling the phone consultation online here.
Simply click the button below to schedule your FREE 20-minute phone or online video consultation with me.