This program is not a diet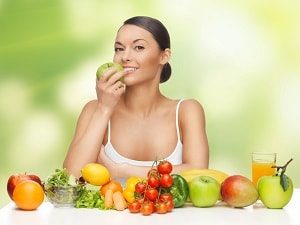 You can eat whatever you want on this program; there is no dieting because we know that diets don't work. The reason diets don't work is because you deprive yourself of the foods you love until the moment you reach your goal weight, or you just simply run out of motivation and willpower, then you give up on your diet and you go back to eating the same way you did before and overindulging on the foods that you deprived yourself of and you put all that weight that you lost, back on, plus more.

What makes my Weight Loss Program unique
I am able to uncover the root cause of the problem using a systematic approach. And once the true problem is discovered, it can be effectively treated. The benefit to you is, the triggers for overeating are removed and you free yourself to live the life you were born to live, more energised, motivated, confident and most importantly, happy.
The key to changing our lifestyle is understanding the basic principle to human behaviour, and that is 'we do what we feel like doing'. Feelings are emotions. Most people are fully aware that they are emotional eaters, but are unaware of either the cause or most importantly, how to treat it.
I have found that you can't get effective, long-lasting weight loss if you only treat the behavioural side of the issue (diet and exercise). So I have combined the highly successful Virtual Gastric Band program with advanced hypnotherapeutic techniques making it even more powerful! It requires a genuinely holistic approach to get permanent results. You have to dive deeper into the problem to uncover what is causing you to be overweight.
About the program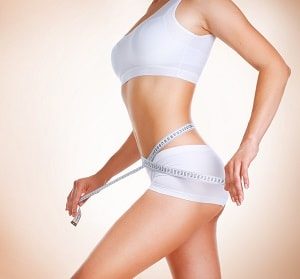 The program is designed to change how you think so that you can adopt a new set of healthier habits. It's about being satisfied with smaller amounts of food, by listening to your body's natural signals from your stomach, rather than listening to your head or your eyes.
The program is on average, 6 weekly 90-minute hypnotherapy sessions. But as you would appreciate, everyone is different. And the program is tailored to your specific needs. So depending on the complexity of the issue or what we uncover as we work together, a few additional sessions may be required to complete the program. Ensuring that you get the most out of your initial investment.
As part of the program, you receive:
6 weekly 1 ½ hour sessions
A support audio MP3 download, to listen to every day, to reinforce a new way of thinking.
Secret Language of Feelings handout which helps you to better understand what is driving the emotional eating behaviour.
Debbie's experience with my Weight Loss program
Average weight loss on this program
People say that the program is easy, and on average people lose 1-2 kg in the first week and then continue to lose ½ to 1kg per week. Everybody is different, so some people will have a phenomenal weight loss in a short period of time and for other people, the weight loss will be slower.
Although I've made it sound absolutely fantastic, I have to say, at this point, that I cannot guarantee it, nobody can, even a Doctor can't. The only person that can guarantee success is you! You have to do the work.
Keep in mind that during your weight loss journey, you will have a support audio MP3, to help you on your weight loss journey. These powerful hypnotic MP3's are yours to listen to whenever you feel your motivation slipping. Also, I support people in the long term, so I recommend you come back if you have any problems and I encourage people to continue on with their hypnosis sessions once a month after you have finished the program, to help you achieve your weight loss goal.
So if you have read this far, it tells me that you are now ready for a change! You have had enough of struggling, and we all know that being heavy is hard. So call now to book in and experience how easy it is to become slim, fit and healthy!