Take advantage of hypnotherapy for anxiety to get your life back
Hypnosis is a powerful tool used to unlock the subconscious mind to achieve your full potential in life!
Anxiety is debilitating and soul-destroying. It can feel like you are dying on the inside. At least that's what it felt like to me. Feeling overwhelmed at the drop of a hat over the smallest things. And no one understands. You're so desperate to get your life back. You'll try anything. And I bet you already have. Because typically, I am the last resort for people that come to me for hypnotherapy for their anxieties.
Anxiety is a bitch! You wake up in the morning with that gut-wrenching feeling in the pit of your stomach. Every cell and fibre of your being is in high alert. Already you are dreading the day ahead. Fear coursing through your body and mind.
You're not alone. I have been there myself. I still remember that prickly feeling all over my body. Mental overwhelm. Fatigue and tiredness. Never feeling well-rested. Trying to reach out to others. Trying to tell them how I'm feeling. No one understanding. I felt helpless and hopeless. Trying to keep it together. Trying to not fall apart. It was exhausting.
I tried everything under the sun. From traditional to alternative.
I went on a mission to find someone who had the solution to my problem. I saw several different psychologists, doctors, naturopaths, remedial massage therapists, myotherapists, acupuncturists. I learned yoga and meditation. I did Reiki. I read every self-help book I could find about anxiety. I even tried all different types of diets.
Nothing helped.
That's when I realised. I wasn't getting anywhere because my emotional health issues weren't being addressed.
The answer to my anxiety lay within me. Like Dorothy in the Wizard of OZ. But my solution wasn't on my feet like Dorothy's. The answer was inside my heart and mind. And hypnotherapy was the very tool I needed to unlock it.
Hypnotherapy for anxiety was so effective for me. I became passionate about it. I knew I needed to become a hypnotherapist so that I could help others like it helped me.
My Stress Relief Program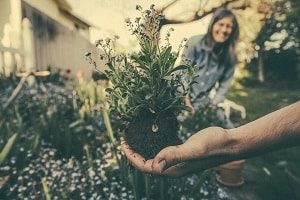 I developed a program to help you to end your anxieties. It is a systematic approach. Designed to uncover and treat the cause of your stress at the source. Giving you a long-lasting, drug-free, solution.
For the results to be permanent, we must remove the weed completely, roots and all. Otherwise, it could grow back. By digging up the underlying issues that could stem back from early childhood. Or from other difficult periods of your life.
It's like an emotional detox. It clears out all that emotional baggage from the past. Holding you back from living life to the fullest.
We work together as a team. I guide you through the process.
Removing:
Limiting beliefs,
Painful emotions,
Negative thoughts,
And bad habits.
My techniques gently peel back the layers of hurt and pain from the past. To reveal the real you.
It is a program that takes on average 6 x 90-minute sessions of hypnotherapy. But as you can appreciate, everyone is different. I tailor the program to you. So depending on the complexity of the issue/s we are working on, you may need extra sessions. I recommend scheduling the sessions weekly. As we work together, we build momentum, as each session prepares you for the next.
The program uncovers the cause of anxiety and stress symptoms. And to neutralize and remove the problem at the source. Leaving you feeling calmer, stronger, happier than before.
My approach to hypnotherapy for anxiety and stress
No two hypnotherapists are alike. We use different approaches. Some techniques work better for some than for others. That is why it is important that you find the best hypnotherapist with the right approach for you.
I use insight techniques through a powerful process of advanced transformational hypnosis. To remove the internal stressors that are driving your problems. With effective and reliable results.
This systemized approach enables me to:
Neutralizes those old repressed emotions.
And eliminates negative beliefs from the past.
So that you can begin to tackle life's challenges head-on. (Rather than avoiding them.)
When you go through this transformational process, you can expect to gain:

Self-awareness
Emotional healing
Stress relief
Peace of mind
Better coping skills
Self-confidence
Positive mindset
Mental clarity
Better decision making
Motivation
And get your life back
Are we a good fit?
I want to ensure that we are the right fit for each other. So that you get the best results possible.
I'm looking to help people who:
Are willing to clear out the skeletons in their closet.
Take personal responsibility for all aspects of their life.
Are ready to be healed from the inside out.
Is this you?
If YES! Then powerful transformation awaits you – if you choose to accept it.
Why you should choose hypnotherapy for anxiety over other forms of therapy
Our minds are powerful. We have not yet begun to harness the full potential of our minds. Hypnotherapy is an effective tool which helps you to unlock and harness your potential. The advantage of choosing hypnotherapy, over counselling or psychology, is that hypnotherapy is a brief therapy. Meaning change can happen in as little as 6 sessions. You could spend months or sometimes even years, with your talk therapist.
My sessions are solution-focused. Each session contains insights into your problem. And you gain an understanding of what needs to change and how to change it. This knowledge empowers you to create the life you want.
Are there any guarantees?
Although I have made it sound fantastic! I have to say, at this point, that I cannot guarantee results. Nobody can. Not even a doctor or psychologist can guarantee their results. Because there is a human factor involved. Hypnosis is not a magic pill where we make you do something you don't want to do. You have to want to change. If you don't want to, there is nothing that I can do to force you to do that.
Before booking anyone in for one of my programs, I do a free telephone consultation. That way you find out if:
Hypnosis is right for you
We are a good fit
Invest in yourself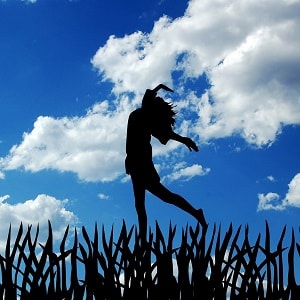 Hypnotherapy is one of the most effective ways to end crippling anxiety.
It has been invaluable to me throughout my own journey. Without hypnosis, I wouldn't have been able to regain my health and well-being.
Hypnotherapy isn't only for quit smoking or weight loss. It's much more.
I help people:
Gain self-confidence
Create healthy boundaries
Improve their personal relationships
Find clarity
Change their perspective
Be the best YOU can be
Take the next step
You have 2 options right now.
Option 1 – you are ready, right now, to do what it takes to get your life back.
Great, then your next step is to schedule your free 20-minute telephone or online video consultation.
This is the best way to find out if hypnosis is right for you. You get to speak to me and get to know me before you decide what is best for you right now. This eliminates all the risk for you.
As I am in session most of the day, I may not be able to answer the phone, so to avoid phone tag, I recommend scheduling the consultation online here.
Simply click the button below to schedule your FREE 20-minute phone or online video consultation with me.
Option 2 – you're still not sure. You need more time to think about it before you take that next step. You're not yet ready to get your life back. That's cool, no pressure, take all the time you need. To help you to decide, would you like to receive more information via email?
If you would like more information, send me a message from my contact page. Or click here and I'll take you straight there.
What other people have experienced from the program
What makes this program so successful is that it's a holistic approach. Meaning all aspects of health are covered, mental, physical and emotional. This makes it a complete solution.
My clients, who have completed my Stress Relief Program, are thrilled with their results. Overjoyed with the life-enhancing changes they have made. As they discover wonderful, positive new ways of thinking, feeling and looking at their world. Read more reviews to see what some of my past clients have experienced after completing my hypnotherapy for anxiety program.
"At the completion of the 6-week programme with Anna I can now say it has been a powerful and life-changing experience. When I called Anna to enquire about hypnotherapy i was desperate. I was hoping to find something that could get rid of the anxiety and the physical symptoms that associated with it straight away. I'm glad i didn't fall into this pop-in-a-pill-and-all-will-be-fine mentality this time. I now understand why Anna says this insight hypnotherapy is not about putting a bandage on me like some of the other hypnosis methods. And that the transformation is real and permanent. 6 weeks of transformation compares to nearly 20 years of struggle to get well. In my view, is the evidence of the effectiveness of the hypnotherapy method Anna uses. If you suffer from anxiety but have no idea why and what causes it (because it is so deep and so unconscious), I would highly recommend you contact Anna and give insight hypnotherapy a go."
Questions?
I'm happy to answer any questions you may have. Send me a message and I'll get in touch as soon as I can.
P.S. To determine if we're the right fit for each other, I offer a free 20 minute, one-on-one, private and confidential telephone or online video consultation with you. As well as answer any questions you may have.
I'm both grateful and honoured that you have considered me and hypnotherapy to help you with your anxiety.
Remember to take advantage of your free telephone consultation with me. I'm looking forward to hearing from you soon.